1. SECURE WEBMAIL WITH EXTENSIONS

2. INCOGNITO

3. DON'T USE SOCIAL MEDIA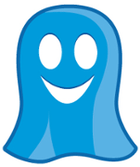 4. BLOCK AND MANAGE TRACKERS

5. ENCRYPTED EMAIL

6. TEMPORARY EMAIL
7. VPN

8. TOR
9. PROXY SERVER

10. HTTPS EVERYWHERE

11. DESTROY COOKIES
Cookies are little bits of code that are automatically downloaded from a website and stored on your system. Cookies allow websites to quickly and easily remember if you've been there before - if you have, the website may then alter certain variables based on the information that has been stored in the cookie in order to give you a more personalised and potentially useful experience. However, some cookies can be very intrusive, logging information such as how long you've been visiting a particular website, how many clicks you've made and what content you seem to prefer reading. It doesn't hurt, then, to occasionally wipe your system of any and all cookies. Admittedly this won't do a huge amount to protect your anonymity, but it will make it harder for websites to learn and understand your viewing habits. You can delete cookies from within your browser, but to make sure you nuke the lot, you can use an app like CCleaner, which is free and powerful.
12. USE ALTERNATIVE SEARCH ENGINES
13. USE ALTERNATIVE BROWSERS
14. DITCH DROPBOX
15. CHANGE YOUR PHONE

16. USE A PASSWORD MANAGER
17. SECURITY FOCUSED OPERATING SYSTEMS
18. ANONYMOUS CURRENCY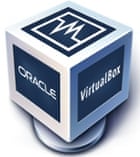 19. VIRTUAL MACHINES
20. AVOID JAVASCRIPT
21. DESTROY ALL TECHNOLOGY AND LIVE IN A CAVE
Ultimately, the only way to truly stay anonymous online is to never go online in the first place. If you've already used the internet, delete any and all accounts you've ever created, turn your computer off and smash it to pieces. You will still leave a digital footprint of some sort in your wake, but hopefully it's not particularly significant. If you're using this extreme method, you should also smash up your smart phone, your tablet and your smart TV (they're listening to us now). Now that you have purged all connected technology from your life, you may wish to live in self-imposed exile, perhaps in a cave, so that you are not tempted to re-enter the online world. Don't tell anyone about this and you will successfully have acquired complete anonymity. Probably.
http://www.theguardian.com/technology/2015/mar/06/tips-tricks-anonymous-privacy?CMP=fb_gu