Many have been inspired by Star Trek to become scientists, and some are starting to make its gadgetry a reality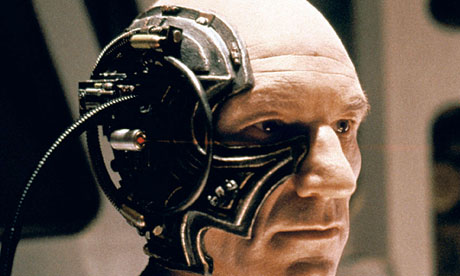 Since its inception in 1966, Star Trek has familiarised us with the lingo and applications of science. At least, that was the case for me. I felt pretty disenfranchised from science at school: it wasn't until I discovered science fiction that I realised I could understand "difficult" technical concepts.
Since the show began, many of us have become more tech-savvy than we could possibly have imagined at school. More than that, we're now seeing emergent technology here on Earth that was once little more than a Star Trek scriptwriter's dream. To get you in the mood for this weekend's festivities, here's a roundup of some of the best Star Trek-inspired technology.
Replicators
Transporters
Bioneural circuitry
Cloaking devices
This cloaking technology relies on plasmonic metamaterials: composite materials composed of structures smaller than the wavelength of the light striking them, so that light falling upon them is scattered. The resulting interference renders the plasmonic metamaterial – and anything behind or inside it – invisible.
Tricorders
Hyposprays
Nanites
Phase 1 clinical trials provide evidence that the nanorobots can silence a gene that makes an essential enzyme called ribonucleotide reductase. Whether this will translate into effective treatment has yet to be seen.
Androids
So it seems 21st century science is slowly but surely catching up with Star Trek. Live long and prosper, old friends.